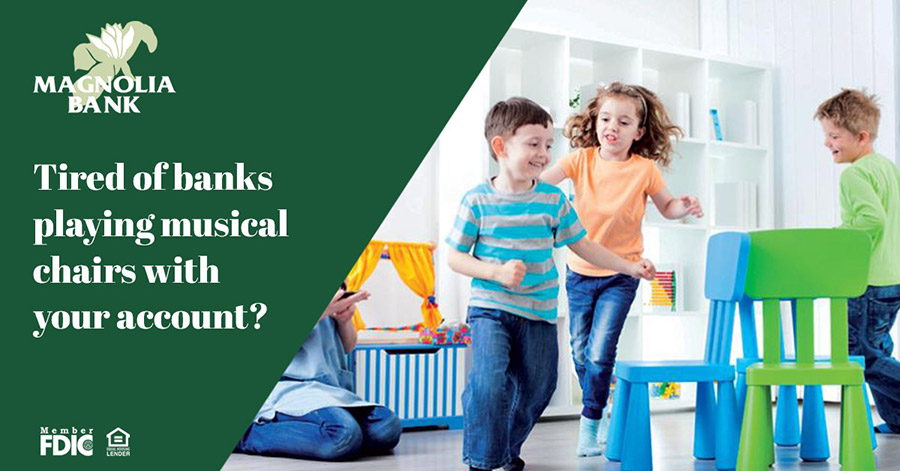 Switch to Magnolia Bank! We'll walk you through every step.
Here's How to Switch:
Follow these quick and easy steps and you will soon be enjoying the benefits of banking the Magnolia Way.  
Fill out the contact form.
Click here
Once, we have your contact information we will email you the New Customer Forms to fill out.
You can also download the forms here to get started.
If you need assistance please contact us!

Call us at 270.358.3111
Stop in to any of our four banking centers! 
For assistance, please call us or e-mail us at customerservice@magnoliabank.com. As always, we welcome the opportunity to provide in-person support.  Stop in!